Elks Care, Elks Share. How can YOU give back?
The Corvallis Elks Lodge's charitable efforts are made possible by the many members who generously give their time. There are many opportunities to help, from setting up tables and serving food at lodge events to marching in local parades to chairing a committee.
One of the more well-known benefits of volunteering is the impact on the community. Volunteering allows you to connect to your community and make it a better place. Even helping out with the smallest tasks can make a real difference to the lives of people, animals, and organizations in need. And volunteering is a two-way street: It can benefit you and your family as much as the cause you choose to help. Dedicating your time as a volunteer helps you make new friends, expand your network, and boost your social skills.
Volunteering offers vital help to people in need, worthwhile causes, and the community, but the benefits can be even greater for you, the volunteer. Volunteering and helping others can reduce stress, combat depression, keep you mentally stimulated, and provide a sense of purpose.
Upcoming Volunteer Opportunities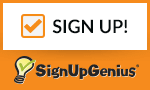 Get involved! Contact a chairperson today:
Auditing & Accounting: Arleen Cox
Entertainment: Damon & Kristen Olsen
Public Relations: Gabrielle Mahoney
Youth Activities: Carolyn Lock-Miles
Boys & Girls Club Youth Activities: Brian Mills
Hoop Shoot: Todd Dorothy
Drug Awareness: Glen Gregory, PER
ENF: Bill McCormick, PER
Flag Day: Calvin Schneider
Memorial Service: Rufino Ayala
Veterans: John deMontigny
Accident Prevention: Rufino Ayala
Facilities: Josh Hammerman
Scholarship: Carolyn Locke-Miles
State Major Projects: Glen Gregory, PER
Target Shooters: Michael Byers
Finance: Steve Carpenter
Newsletter: Patty Wilkinson
Website: Daniel Mahoney